Guitar courses for Children
Guitar4all are offering 4 levels of Guitar courses for children
These courses are suitable for children between the ages of  7 years old and 12 years old.
About Children's guitar lessons
These lessons are in the form of a fun 12 week course and the children will attend a class once a week for the duration of 45 minutes.
The school has a teacher especially qualified to teach children of the above mentioned age group, and we end the course with the children participating in the "adults" student concert, which is held at the end of the course.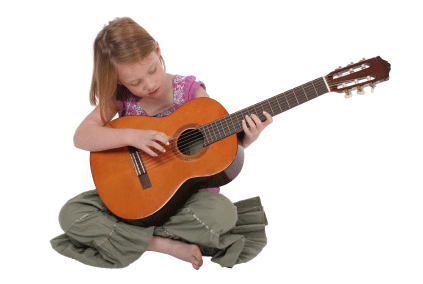 Levels 1 ,2 ,3 & 4 
Junior Courses

The children will need a guitar and we can assist with discounted prices on guitars.
The venue for the classes is the Guitar4all school which is located in Kyalami, Johannesburg.
If you are interested please contact Sandy at Guitar4all on 083 350 5376